Brownsville, TX – Eight Killed, 10 Injured in Intentional Pedestrian Crash on N Minnesota Ave
Texas Accident News
Brownsville, TX (May 8, 2023) – A man drove a vehicle into a group of individuals near a migrant shelter in Brownsville on Sunday, May 7. Eight people were killed, and 10 were injured, police said. The driver was identified as 34-year-old George Alvarez, who struck a total of 18 people. 
Alvarez then tried to flee the scene without stopping, however, he was detained by witnesses until police arrived. He was charged with 10 counts of aggravated assault and manslaughter, sources said. Authorities are still working to investigate the circumstances of the incident. 
Several immigrants lost their lives when Alvarez's Land Rover struck the group who were waiting at a bus stop across the street from a non-profit homeless shelter on North Minnesota Avenue. 
Surveillance video of the crash shows the Land Rover speeding into a curb approximately 30 feet from the group of migrants before the driver loses control.
We want to offer our sincere condolences to the families of the deceased victims. We hope for the full and fast recovery of those who were injured. 
Texas Pedestrian Collisions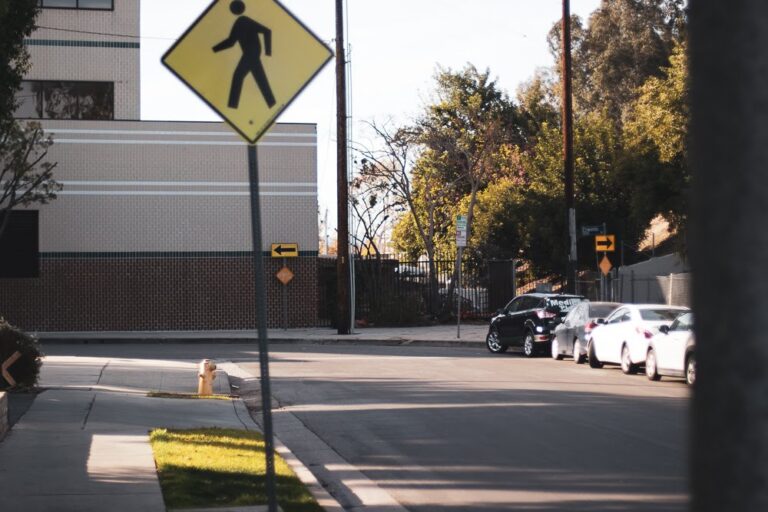 Pedestrian crashes have become a severe problem in Texas. Approximately 6,000 auto accidents involving pedestrian crashes happened in the Lone Star State in 2019. Of these crashes, over 1,300 people were seriously injured, and nearly 700 lost their lives. From 2015 to 2019, the death rate related to pedestrian accidents in Texas increased by 17%.  
Some of the main contributing factors in pedestrian crashes in Texas include failing to yield the right of way, distraction, and intoxication. Over 50% of the time, pedestrians are hit by drivers who are distracted. Driver distraction has become the main reason auto collisions happen throughout the United States, causing over 400,000 auto collisions per year. 
Pedestrians can prioritize their safety by sticking to the sidewalks as often as possible, staying within marked crosswalks, and remembering to obey traffic signals and signs. Additionally, making sure to make eye contact with drivers when crossing the road is a vital step in stopping accidents from occurring.  
Texas pedestrian accidents usually cause injuries that are life-threatening in nature. These injuries may have a negative impact on the lives of victims, impacting their lives for days, weeks, or longer. If you were hurt by the actions of a negligent driver, your daily life may be severely altered, which can be immensely stressful. 
Many other problems may stem from sustaining injuries in a serious pedestrian accident. Injured crash victims and their family members might be left wondering where they can get assistance recovering from the aftermath of their collisions. 
If you have lost a loved one in a pedestrian crash caused by a negligent driver, a wrongful death attorney in Brownsville may be able to help you collect financial compensation for funeral costs, medical bills, lost wages, and more.  
Our Brownsville wrongful death lawyer, Joe Brad Brock, has been successfully fighting for the rights of injured crash victims and their loved ones for over three decades. Our experienced legal team works to provide our clients with effective and aggressive legal counsel at all times. We are passionate about helping our clients get the maximum compensation available for their injuries and losses. 
Allow a Texas traffic accident attorney to help you get through this difficult time. Call us as soon as you can at (361) 884-1086 if you are seeking financial compensation for damages suffered in a Texas car crash caused by negligence.