Corpus Christi, TX – Gerald Palmer, 20, Identified in Fatal Crash
Texas Accident News
Corpus Christi, TX (December 18, 2020) – A male motorcyclist who lost his life in a fatal crash that occurred in Corpus Christi this past Saturday, December 12, has been identified by police. 
As previously reported, the accident occurred between an SUV and a motorcycle on Saratoga Boulevard in the 6100 block near Christus Spohn Hospital South. The incident occurred at approximately 1:00 p.m. on December 12. A motorcycle was seen at the crash scene completely totaled. 
According to the crash report, the motorcyclist attempted to pass the SUV while traveling west on Saratoga. The SUV turned into the path of the motorcycle, which then struck the SUV. The motorcyclist was identified as 20-year-old Gerald Palmer. 
No other injuries were reported to have resulted from the collision. No further information is available. We would like to offer our sincere condolences to the family of the deceased victim at this time.
Motorcycle Accidents in Texas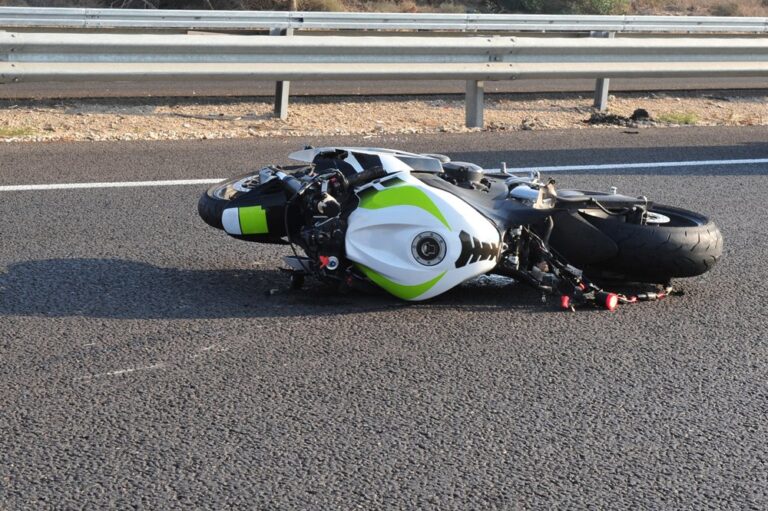 Unfortunately, Texas often leads the nation in the number of fatal motorcycle accidents that occur there each year. In 2016, there were over 400 fatal motorcycle accidents that occurred in Texas. Additionally, 33 motorcycle passengers were killed in these accidents, and 1,861 motorcyclists suffered serious injuries. Approximately 147 motorcycle passengers suffered critical or debilitating injuries and thousands more suffered other injuries in Texas motorcycle accidents that same year. 
Being involved in a Texas motorcycle accident can totally alter your life and be extremely devastating. Usually, motorcyclists suffer more serious injuries than those riding in passenger vehicles due to being almost totally unprotected while traveling. Motorcyclists lack the protection of the body of a vehicle around them while traveling, and they often ride at much faster speeds than sedans and other vehicles. For these reasons among others, motorcyclists sustain serious injuries approximately 80% of the time that they are involved in traffic accidents in Texas and across the US. 
In the event that you or someone you love has been injured or lost their life in a serious Texas motorcycle crash, contacting a personal injury attorney in Texas, or a wrongful death attorney in Texas, could be your best bet in order to receive full and fair financial compensation for your injuries and incurred losses. Call the Brock Law Firm today at (361) 884-1086 in order to be connected with a reputable motorcycle accident attorney in Texas who will be able to help you move forward from your recent crash. 
Our firm holds a firm belief that no one should ever have to pay for being injured by another person's negligence, carelessness, or recklessness while on the road. Negligence is the leading cause of traffic accidents in the United States. Approximately 94% of all of the accidents that take place in the US are the result of some form of driver negligence. If you believe that your accident was the result of driver negligence, contact our law firm today to enquire about your right toward financial compensation. 
Note: These posts are written with the use of outside sources.  These outside sources include but are not limited to news reports, police reports, police news bulletins, social media posts, eyewitness accounts about accidents in Texas. For this reason, the information provided in this post has not been verified independently by members of our firm or writing team. If you discover any information that is not correct in our post, contact our firm and we will make every effort to correct the information to ensure that our post reflects the most accurate information available. 
Disclaimer: We take pride in being valued members of the local business community in Corpus Christi and are always striving to improve the safety of our fellow community members. While we are always saddened to know that someone was injured in an accident, attorney Joe Brad Brock hopes that through awareness and education, people will take the necessary precautions to avoid being injured in a serious accident like this. The information contained in these posts should not be considered legal advice or medical advice.  This post is not a solicitation for business and should not be viewed as such. The photos used in this post are not representative of the actual crash scene.