Corpus Christi, TX – Tina Berki Pinned Under Semi, Killed on US 77 near Sarita US Border Patrol Checkpoint
Texas Accident News
Corpus Christi, TX (February 15, 2023) – A woman identified as Tina Berki, 59, lost her life in Kenedy County after she was pinned underneath the semi-truck she was riding in, according to officials in Corpus Christi. 
Police said at approximately 9:00 a.m. on Saturday, February 11, the truck was stopped near US 77, just north of the Sarita US Border Patrol Checkpoint. The driver and Berki exited the vehicle separately to use the bathroom that was underneath the cargo trailer. 
The driver drove away without realizing the woman was still underneath the trailer, according to a press release concerning the accident. She was then pinned underneath the truck. 
Tina Berki was pronounced deceased on-site by paramedics. Police in Corpus Christi continue to investigate the circumstances of the accident. 
We want to offer our sincere condolences to the deceased victim's family at this time. 
Texas Truck Accidents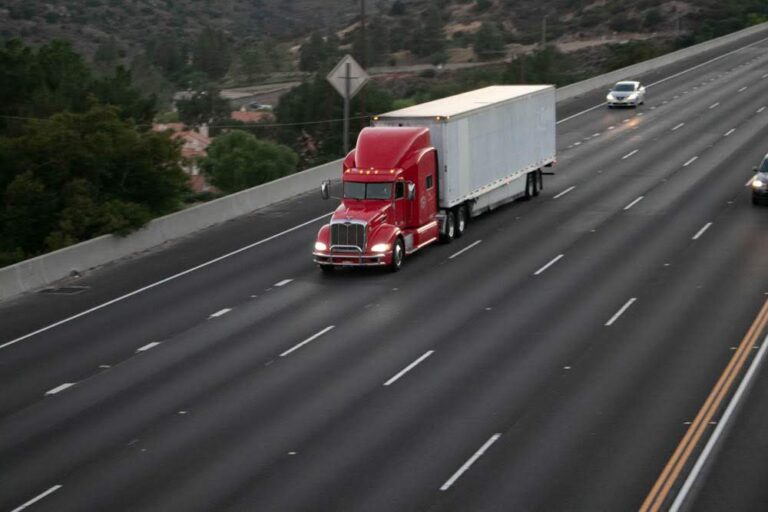 Information gathered from recent statistical studies concerning traffic accidents in Texas shows that hundreds of thousands of people sustain injuries per year. On average, the Lone Star State sees over 400,000 vehicle collisions annually. Texas, being one of the most populated states in the nation, sees more auto accidents than all other states besides Florida and California. 
When commercial trucks are involved in accidents, they often pose more of a threat when it comes to injuries and fatalities. The average semi-truck is 20 to 30 times heavier than the average passenger vehicle. The injuries sustained in accidents with tractor-trailers are often severe and sometimes even deadly. 
Becoming injured in a truck crash can result in serious pain and debilitation, as well as financial burden and stress. This stress can be made more difficult when you believe that your injuries were caused by another person's negligent actions. Even worse, you may have lost a loved one in a negligently caused accident, which is possibly the only thing worse than sustaining the injuries yourself. 
When you lose someone you love in a truck crash caused by negligence, it is a smart move to contact a wrongful death lawyer. A wrongful death attorney can help you collect financial compensation that can help you pay for medical care costs, funeral costs, burial expenses, wage loss, and more. You may also be able to collect compensation for intangible damages like pain, suffering, and loss of enjoyment of life. 
If you feel that you or someone you love was hurt in a truck crash caused by a negligent driver, working alongside a Corpus Christi wrongful death lawyer is in your best interest. An attorney can negotiate a full and fair settlement from the insurance company so you can financially recover without having to worry. 
Allow a Texas traffic accident attorney like Joe Brad Brock to help you to understand your legal right toward compensation. Joe Brad Brock, a qualified and skilled Texas personal injury attorney, will not only help you to better understand your legal rights, but he will also assist you in exercising them in order to receive just compensation for your injuries.
Our skilled legal team at Joe Brad Brock has been aiding injured crash victims throughout Texas to protect their legal rights for close to three decades. We are extensively experienced in providing those injured in negligent accidents with the compensation they are entitled to. Contact our personal injury legal team in Texas law firm today at (361)-884-1086 for a free consultation and to speak with an attorney about your case.