George West, TX – Six Dead, Five Injured in Head-on Accident on Hwy 59
Texas Accident News
George West, TX (January 2, 2023) – A minivan and an SUV were involved in a head-on collision on a highway in George West on Friday evening, December 30. Reports show the accident occurred at approximately 6:20 p.m. 
Authorities stated a minivan attempting to pass another vehicle in a no-passing zone was involved in a head-on collision with an SUV that killed six people and injured five others. The accident occurred on Highway 59 about 60 miles west of Corpus Christi. 
Police in George West are still investigating the details of the accident. The vehicle that was being passed was not involved in the collision. 
The minivan's driver, identified as Xochitl Veronica Lopez, 39, lost her life in the crash. A juvenile passenger also lost their life. 
The SUV's driver, 47-year-old Salvador Almeda Mendoza, was also killed. Two passengers in Mendoza's SUV also lost their lives, identified as Ilda Briones Nieves and Honorio Lazo Navarro, 74, both Ganado residents. 
The sixth deceased victim has not been identified. Five other individuals were transported to a local hospital with non-life-threatening injuries. 
We would like to offer our sincere condolences to the families of the deceased victims at this time. We hope for the full recovery of those with injuries. 
Texas Car Accidents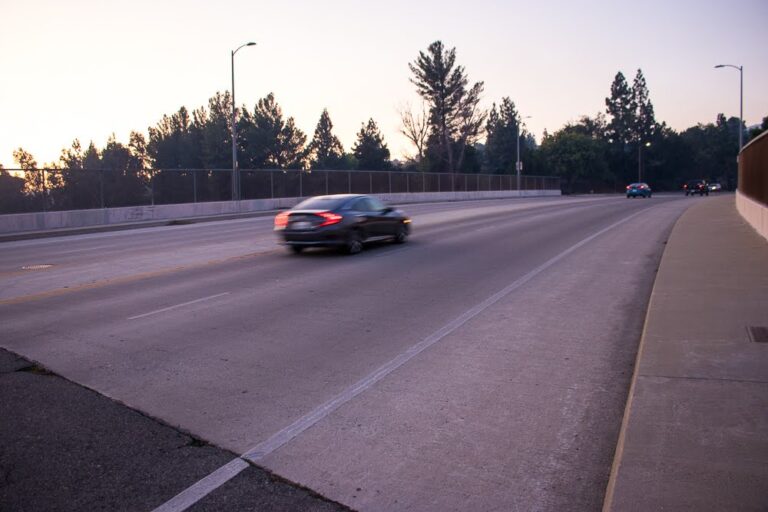 Car accidents are one of the leading causes of serious injuries and fatalities in the United States. According to information provided by the Insurance Institute for Highway Safety, nearly 36,000 deaths related to auto collisions occurred in the United States in 2020. This is equal to 11.7 fatalities per 100 people and 1.34 deaths per 100 million miles traveled. 
Texas sees more car accidents than almost any other state in the US. On average, there are over 400,000 vehicle accidents in the Lonestar State per year. The causes of these accidents vary, however, oftentimes, car wrecks in Texas are the result of negligent drivers. 
Drivers who are distracted, intoxicated, overly tired, and reckless cause millions of auto accidents every single year. The United States sees more than 3 million people sustain injuries yearly due to car wrecks. The majority of these collisions, between 94 and 96%, are caused by driver negligence.  
If drivers were more considerate, careful, and overall mindful while behind the wheel, the roadways would be a much safer place. It adds insult to injury when you are hurt in a crash and you know it could have been prevented. 
When you or someone you love has been injured in an auto accident, you need to determine who caused the wreck. Especially if you know it wasn't your fault. The responsible party needs to be held accountable so they are less likely to put other drivers at risk in the future. Allow a personal injury lawyer to evaluate your case for free and see whether you qualify for compensation. 
The law in Texas states that anyone who sustains an injury due to another person's negligent actions is eligible to collect financial compensation to help them recover. It is unjust and unfair to make an injured victim, who did not cause their own injuries, pay for the medical care they need to get better. 
A personal injury lawyer is your best bet if you wish to recover the maximum compensation available to you for your damages. The law office of Joe Brad Brock works 24/7 to help injured crash victims recover. It is our personal and professional duty to help innocent and injured accident victims make full and speedy recoveries whenever we can. We will do whatever it takes to get your life back to where you want it to be. 
In the worst case that you have lost a loved one in a severe accident caused by a negligent driver, our wrongful death attorneys in George West can help you recover compensation for the damages you face in relation to your loved one's accident.
Contact our firm at (361)-884-1086 for a free consultation.
Note: These posts are written with the use of outside sources.  These outside sources include but are not limited to news reports, police reports, police news bulletins, social media posts, eyewitness accounts about accidents in Texas. For this reason, the information provided in this post has not been verified independently by members of our firm or writing team. If you discover any information that is not correct in our post, contact our firm and we will make every effort to correct the information to ensure that our post reflects the most accurate information available. 
Disclaimer: We take pride in being valued members of the local business community in Corpus Christi and are always striving to improve the safety of our fellow community members. While we are always saddened to know that someone was injured in an accident, attorney Joe Brad Brock hopes that through awareness and education, people will take the necessary precautions to avoid being injured in a serious accident like this. The information contained in these posts should not be considered legal advice or medical adv