San Antonio, TX – Four Hurt in Three-Car Crash on Potranco Rd near Hwy 151
Texas Accident News
San Antonio, TX (June 7, 2023) – A three-car crash happened in San Antonio on the West Side on the night of Sunday, June 4. The crash happened at around 10:30 p.m. in the 9200 block of Potranco Road, sources said. 
Reports concerning the incident show it occurred on Potranco Road near Highway 151 and Hunt Lane. Police and firefighters went to the scene to help those involved shortly after it happened. 
Fire crews had to cut the roof and doors off of one of the vehicles involved in the accident in order to free its occupants. A woman and a juvenile were two of the four people who sustained injuries in the crash. The woman and juvenile were transported to University Hospital with serious injuries. 
At this time, their current health conditions have not been reported. SAPD report the driver of one of the vehicles involved pulled into a nearby gas station and was detained by the authorities on suspicion of intoxication. 
The San Antonio Police Department, EMS, and San Antonio Fire Department were all seen rendering aid at the crash scene. 
We hope for the full and fast recovery of those with injuries. 
Texas Car Crashes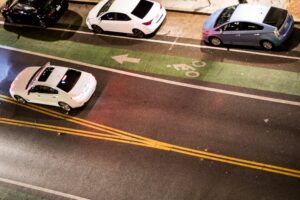 People ages one to 54 are killed by car crashes more than almost anything else in the United States. The Centers for Disease Control and Prevention reports that around 100 people are killed in car wrecks per day in the United States, which is equal to more than 32,000 people per year. In Texas, around 10 people lose their lives per day in auto wrecks, or over 3,600 every year. This is around 10% of the national fatality rate. 
In 2020, close to 4,000 people were killed in car wrecks in Texas, a 7.6% increase from the previous year. Approximately 15,000 people were injured in car wrecks in 2020. Once every 2.5 minutes, a person was killed in an accident. Being hurt in an auto accident can be a very difficult and draining experience. Usually, the fallout of serious accidents can cost tens of thousands of dollars, not to mention an ample amount of time and energy for victims and their families. A car crash lawyer in San Antonio may be able to help you if you have recently been hurt in a crash and have found yourself in a predicament after. 
Financial compensation can help pay for prescriptions, medical care, vehicle repairs, lost wages, and more. Non-economic damages like pain & suffering are eligible for compensation as well. Depending on the severity of the crash, you may suffer from PTSD, anxiety, and/or depression. Luckily, these things and more may be covered by financial compensation.  
Allow a Texas car accident attorney like Joe Brad Brock to help you figure out how you can move forward from your accident in the most seamless and simple way possible. Joe Brad Brock, a qualified car crash lawyer in Texas, works to help you understand your legal rights, however, he will also assist you in exercising them in order to receive full and fair financial compensation for your injuries and losses. 
Our legal team at Joe Brad Brock has been helping injured accident victims throughout Texas preserve their legal rights for close to 30 years. We possess extensive experience in providing those injured in negligent accidents with the compensation they deserve. Contact our law firm today at (361)-884-1086 for a free consultation and to speak with an attorney about your case.