San Antonio, TX – One Killed in SUV & Big Rig Crash on Naco Perrin Blvd near Nacogdoches Rd
Texas Accident News
San Antonio, TX (February 6, 2023) – One man lost his life after a crash between a big rig and an SUV on the northeast side of San Antonio on Friday morning, February 3. The wreck occurred in the 3900 block of Naco Perrin Boulevard, according to reports. 
Sources say the incident occurred near the intersection with Nacogdoches and Bulverde Road at approximately 7:30 a.m. Authorities say a Mitsubishi Outlander was headed south on Bolverde Road while an 18-wheeler was headed north on Nacogdoches. 
The Outlander lost control and crossed the center line before striking the big rig. A passenger present in the Outlander lost their life at the scene. The driver of that vehicle suffered broken bones but is expected to recover. She was transported to BAMC for treatment. 
The big rig's driver did not sustain any serious injuries. An investigation is ongoing.
We want to offer our sincere condolences to the family of the deceased victim at this time. Our thoughts are with everyone involved. We hope for their full recovery. 
Truck Accidents in Texas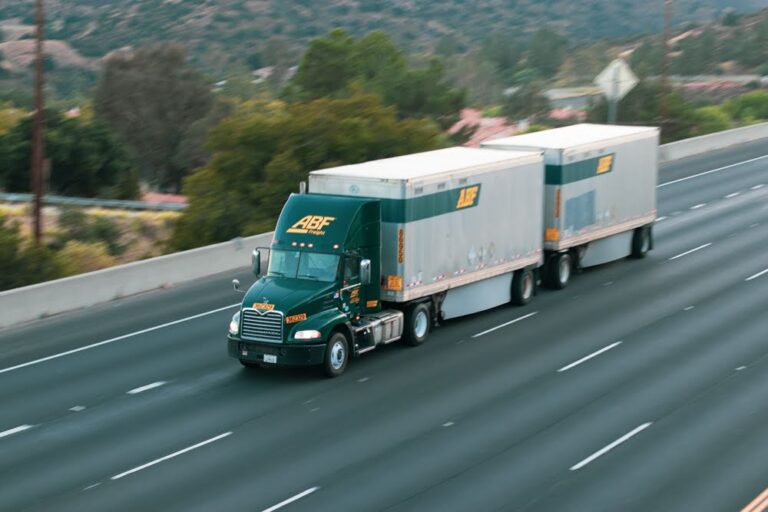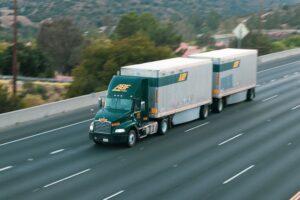 If you or a loved one of yours were injured in a traffic accident in Texas caused by driver negligence, you don't have to face this situation by yourself. You may be suffering from painful injuries, emotional turmoil, and financial stress after your crash. Depending on how it happened, a lawyer can help you recover. 
Hundreds of thousands of traffic accidents happen in Texas per year. On average, the state sees over 400,000 auto collisions annually. Throughout the country, over 6 million vehicle collisions are reported every year. On average, trucks are involved in approximately 400,000 of these accidents. Alarmingly, the majority of these wrecks are caused by driver negligence. Driver intoxication, speeding, distraction, and fatigue lead to millions of injuries for victims every year. 
When semi-trucks are involved in traffic accidents, the damage is typically more severe than in other types of collisions. Those who are hurt in accidents involving semi-trucks are often severely injured, and sometimes, they end up losing their lives. Semi-trucks are 20 to 30 times heavier than the average passenger vehicle, posing a huge threat when they become involved in accidents. Unfortunately, semi-truck drivers are often driving for several hours on little sleep, which can directly contribute to traffic accidents.
A truck accident lawyer can help you recover if you were hurt by driver negligence. You may be entitled to compensation for the damages you endured due to your injuries. Knowing your rights after a car crash is important so you can get the maximum compensation available for your losses. A lawyer can help you learn more about your ability to collect financial compensation for a wide array of damages. The costs associated with vehicle repairs, lost wages, and medical care may be covered by compensation, as well as intangible damages like pain, suffering, loss of life enjoyment, and more. 
At the law office of Joe Brad Brock, we have more than 20 years of experience providing our clients with optimal results. We are totally prepared to help you maximize your recoveries. From a severe spinal cord injury to a painful case of whiplash, many different types of injuries can result from serious car crashes. 
The expenses that stem from serious traffic wrecks can pile up quickly. However, if you did not contribute to the cause of your crash, you should not have to pay for the careless behavior of another person. Unfortunately, many crash victims may find it difficult to recover full and fair financial compensation for their losses without the help of an attorney. This is usually due to the fact that insurance companies are known for offering less than clients deserve or, even worse, trying to say the crash was your fault when it clearly was not. 
Contact the law office of Joe Brad Brock as soon as you can to learn more about your ability to recover. In the worst case that you have lost someone you love in a severe crash caused by a negligent driver, our wrongful death attorneys in San Antonio can help you recover compensation for medical care, funeral costs, and more. 
Call our law firm at (361)-884-1086 for a free consultation and to speak with an attorney about your case. We have what it takes to help you figure out what to do in order to get your life back on track. 
Note: These posts are written with the use of outside sources.  These outside sources include but are not limited to news reports, police reports, police news bulletins, social media posts, eyewitness accounts about accidents in Texas. For this reason, the information provided in this post has not been verified independently by members of our firm or the writing team. If you discover any information that is not correct in our post, contact our firm, and we will make every effort to correct the information to ensure that our post reflects the most accurate information available. 
Disclaimer: We take pride in being valued members of the local business community in Corpus Christi and are always striving to improve the safety of our fellow community members. While we are always saddened to know that someone was injured in an accident, attorney Joe Brad Brock hopes that through awareness and education, people will take the necessary precautions to avoid being injured in a serious accident like this. The information contained in these posts should not be considered legal advice or medical advice.  This post is not a solicitation for business and should not be viewed as such. The photos used in this post are not representative of the actual crash scene.